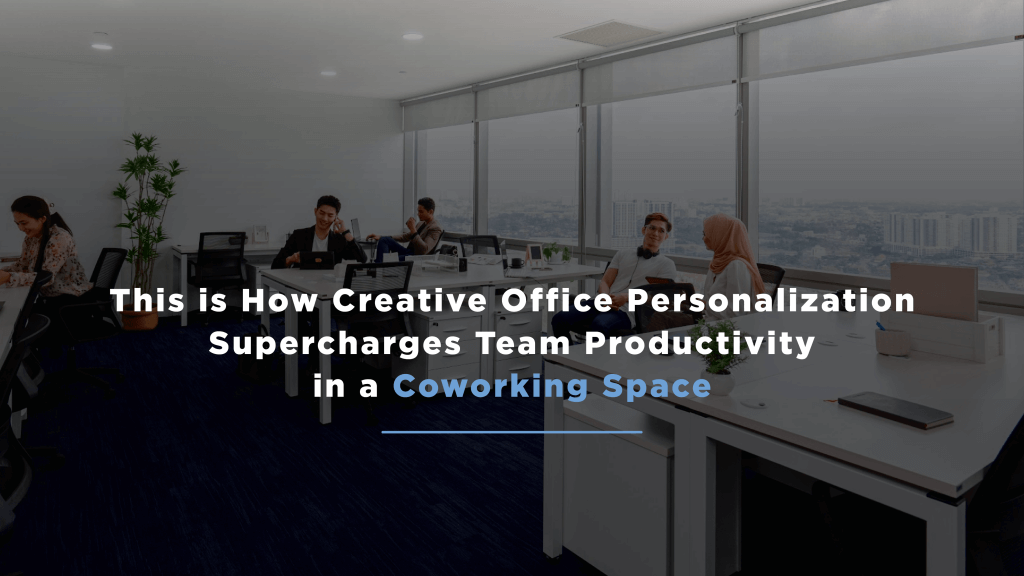 Imagine this scenario: It's Monday morning and your employees return to an office that they love, one that is personalised by their creativity and inspirations.
Unlike traditional offices with cookie-cutter furniture, a personalised office is warm and welcoming, coming alive with colourful furniture, comfortable spots and visually appealing images.
It's no secret that forward-thinking organisations today are embracing the power of creative office personalisation to boost employee productivity and well-being. Research has shown that creative and personalised workspaces encourage a sense of ownership and inspiration, fostering more productivity and collaboration among workers.
A 2010 study featured in an article by Behance.net found that workers who were given the opportunity to personalise their workspace reported up to 32 percent more productivity than others. They also identified more with their employer, a sign of increased commitment to the team effort and increased efficiency.
Let's take a look at how you could transform your office spaces to reflect your unique identities and enhance the overall work experience.
1. Embrace Modular Furniture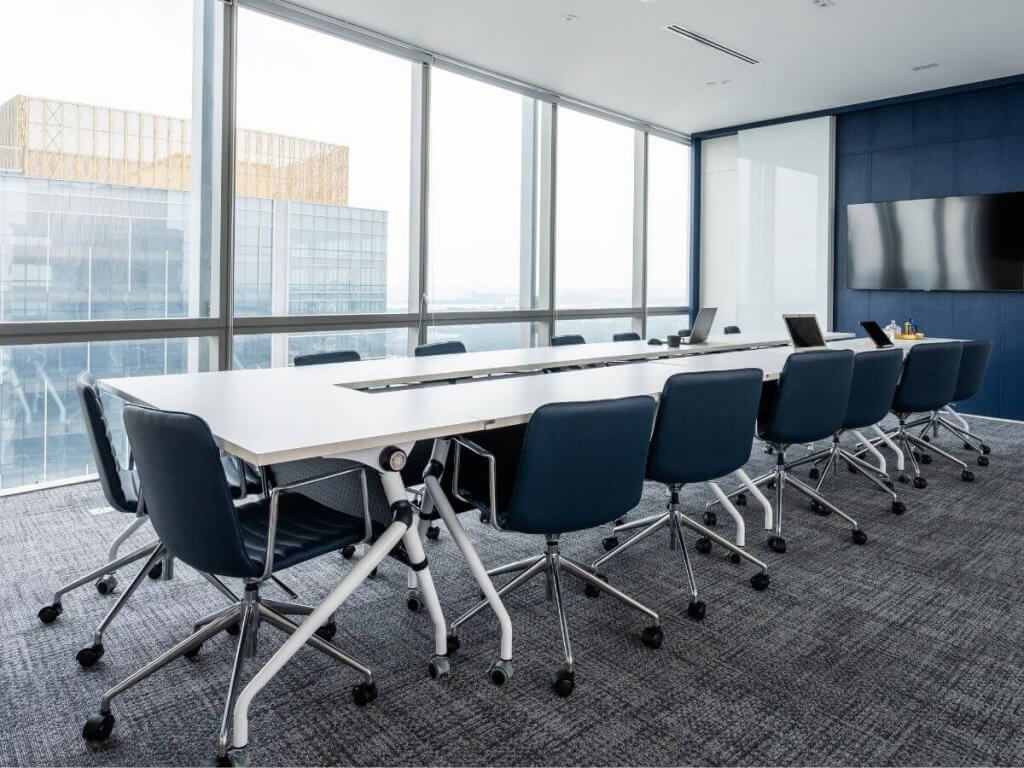 Make the most of your coworking office space by introducing modular furniture that allows for flexibility and adaptability.
Consider movable items like rolling desks with adjustable heights, movable chairs and tables, and versatile seating.
With modular furniture, you can easily rearrange your workspace to suit different tasks or even collaborate with others.
For instance, you can set up a temporary meeting area by aligning desks together or create more space for brainstorming sessions by moving chairs away.
2. Inspiring Wall Art and Decals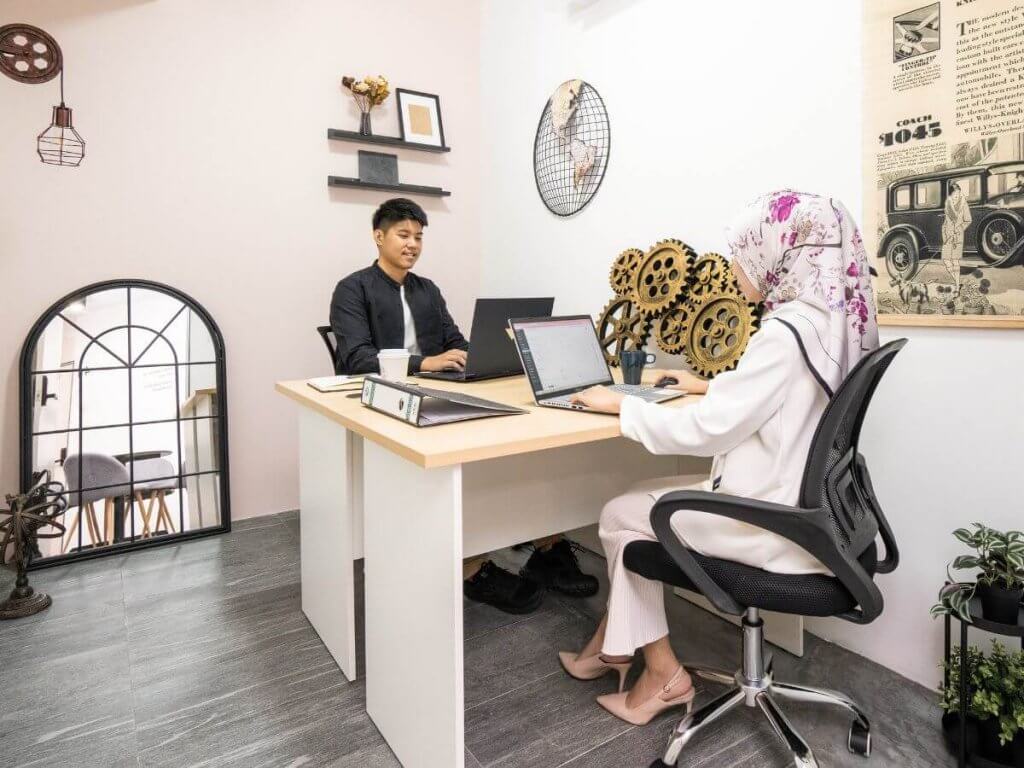 Without drilling or painting walls, you can still infuse your office with inspiring wall art and removable decals.
Shop for artwork that resonates with your organisation's personality or aligns with your company's mission and values.
For example, if you're a tech startup, you could adorn the walls with futuristic illustrations or tech-inspired graphics.
Alternatively, you may frame motivational quotes that uplift your employees' spirits during busy workdays. Wall decals and frames are adaptable and allow you to easily change the environment, keeping up with your evolving tastes and goals.
3. Plants for Increased Well-being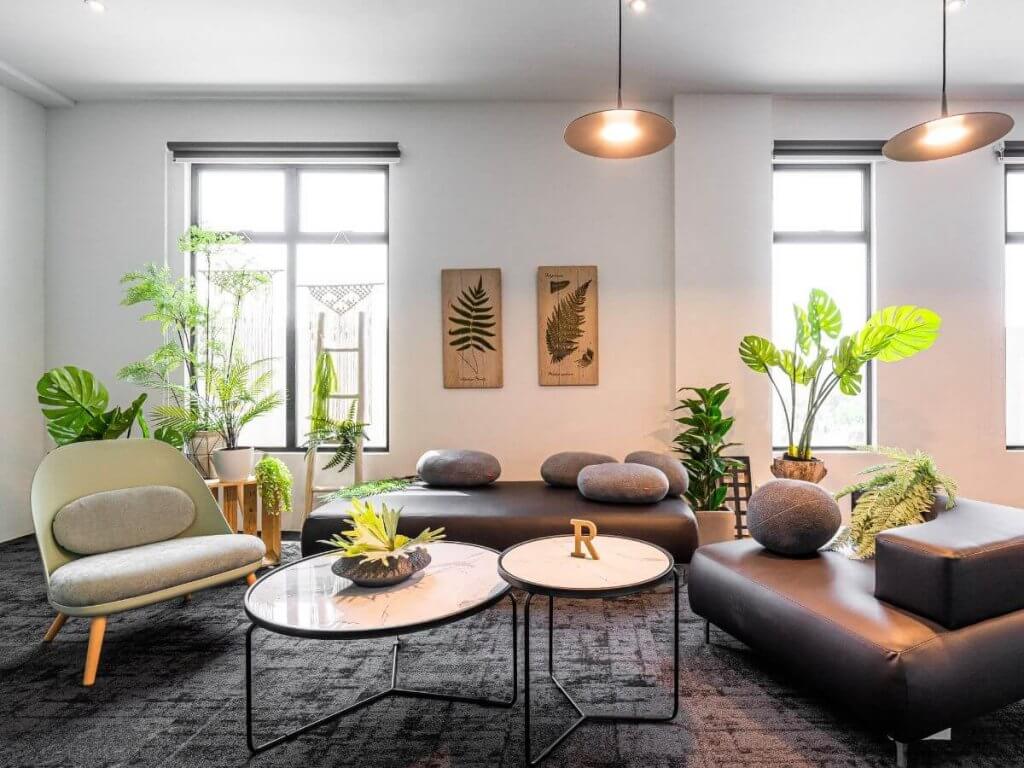 Studies have shown that introducing plants into the office space increases productivity, improves stress levels, and has positive impacts on health and wellbeing.
Bring life to your coworking office by introducing greenery in the form of potted plants, mini herb gardens, or small indoor gardens.
Consider plants like snake plants, pothos, or succulents that are low-maintenance and can thrive well in office environments.
Not only do plants add a touch of nature, but they also improve air quality, creating a more refreshing and inviting atmosphere.
4. Creative Bulletin Boards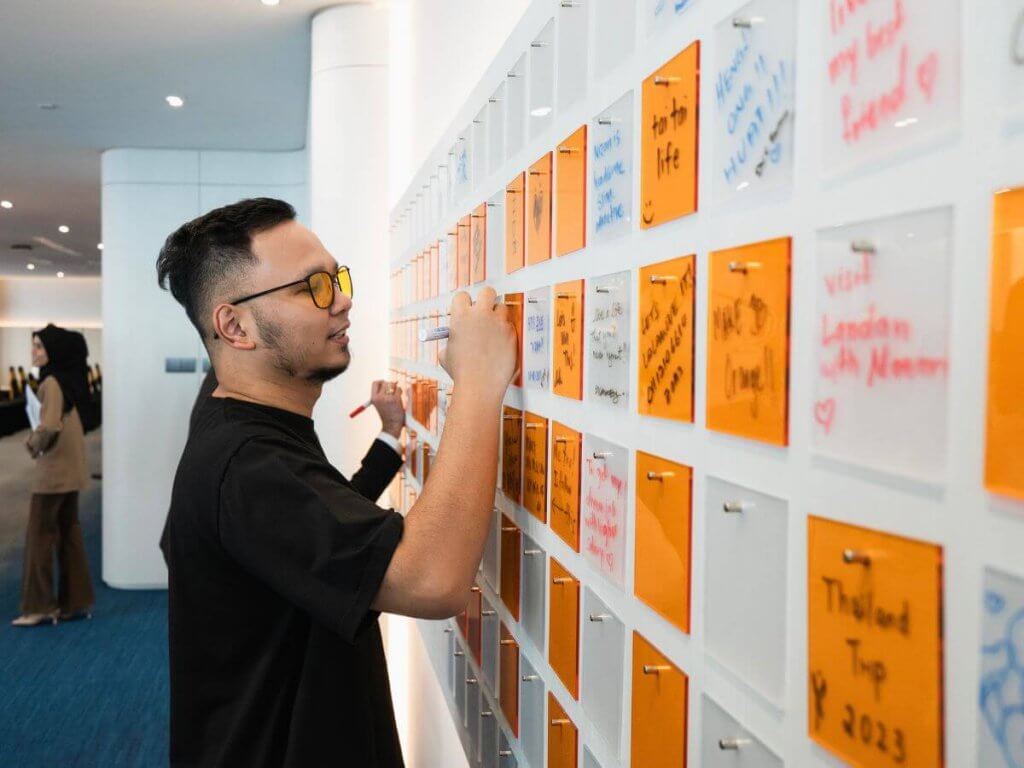 Transform plain office walls into dynamic displays with corkboards or magnetic boards!
These are your personal spaces to pin up memorable photographs, display notes of encouragement, or even showcase your achievements or milestones.
Whether it's a mood board for new ideas, personal vision board or a space to compile bursts of inspiration, the sky's the limit!
Ultimately, the bulletin board serves as a source of inspiration and motivation to elevate your spirits and reinforce the purpose behind your everyday work efforts.
5. Versatile Room Dividers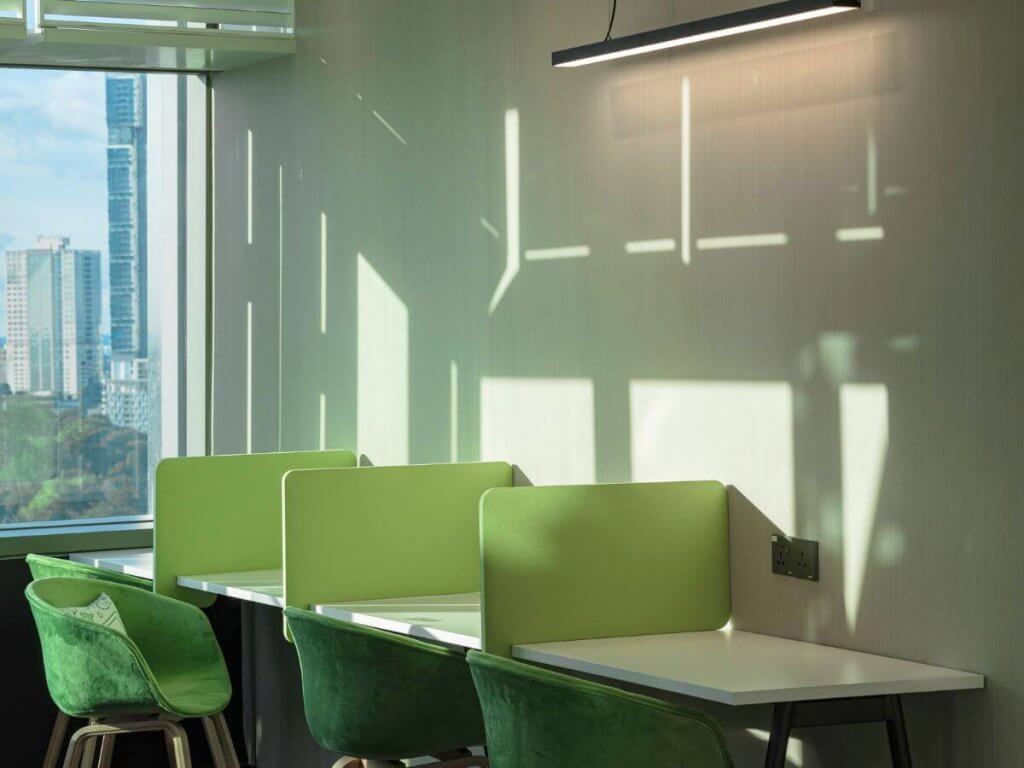 Despite the alluring prospect of space and possibility, open plan office spaces have been proven to leave workers stressed, burned out, and dissatisfied at their jobs. The lack of privacy and constant interaction with colleagues creates psychological stress.
Create a sense of separation in your open office layout by using freestanding room dividers or folding screens. These dividers can serve multiple purposes: a designated area for focused work, a private space for video conferencing or phone calls, or a dedicated area for photo and video shoots.
Opt for stylish dividers that complement the overall office decor while adding functionality.
6. Personalised Desk Accessories
Add a personal touch to your desk with your own accessories in colours and styles that showcase your personality.
Bring in personalised mugs with your name or initials, mouse pads with favourite quotes, desk organisers and cushions in your preferred colours.
These small yet impactful touches can make your workspace feel uniquely yours, encouraging a sense of ownership in the place you enter for work daily.
You may even consider providing your employees with office accessories carrying your brand colours or logo to align with your business identity.
7. Collaborative Idea or Tracking Wall
Staying on top of the rapid pace of work while trying to track the progress of various teams can be challenging.
Designating a specific wall as a collaborative space to share ideas, brainstorm, and leave feedback on ongoing projects is a valuable addition to the office. For instance, you could host weekly brainstorming sessions where everyone can contribute their thoughts.
The wall could be used to track the progress toward the annual sales target, showcase achievement milestones, or feature customer testimonials for a touch of authenticity.
This interactive and communal approach to generating ideas can lead to innovative solutions and stronger team bonds, making the office space truly dynamic and engaging.
Get Your Ideal Office Space at INFINITY8
At INFINITY8, we've witnessed firsthand the transformative power of office personalisation. Our flexible coworking spaces in Kuala Lumpur and Johor Bahru are designed to be blank canvases for your unique ideas.
From budget-friendly options in strategic commercial hubs, to premium spaces located in prestigious office towers, there's an INFINITY8 office suited for you!
Explore our range of workspaces where productivity meets personalisation, and experience a new way of working that truly resonates with your team.
Grow your business today with INFINITY8 coworking spaces, and gain the opportunity to network with like-minded individuals and thriving businesses, from exciting startups to established organisations.