Picture this: you have a job where your commute is as short as a walk down the hallway, where the coffee break conversations are with your cat, and your office attire includes a cozy sweater and fuzzy slippers. Sounds like a dream, right?
Well, guess what? The dream has become a reality for some of us.
The post-pandemic era has seen the rise of hybrid work for employees, which combines both work-from-home (WFH) and work-from-office (WFO) setups.
Although many companies have summoned their employees back to the office, some companies have opted to maintain hybrid work arrangements where employees alternate between working from home and working from the office.
The Preference for Hybrid Work
Amidst the evolving landscape of work culture, according to Hiredly's 2022 Work Culture Report, across the three categories of Malaysian workers (hybrid, remote, and office workers) surveyed, the hybrid working arrangement was the one that was most preferred.
The statistics showed that a strong majority of hybrid workers in Malaysia (86 percent) enjoyed working remotely, while 74 percent of hybrid workers enjoyed working in the office.
Furthermore, in a 2023 Cisco report publishing surveys across ASEAN countries, it was evident that hybrid work was favoured by many employees, with Malaysia leading the way at 74 percent.
The Cisco study also illuminated the positive effects of hybrid work on employee well-being, spanning emotional, financial, mental, physical, and social aspects.
In a move that echoes these changing times, effective from 1 September 2022, Malaysian employees could apply for Flexible Work Arrangements (FWA) with their employers under the amendment to the Employment Act 1955.
Advantages and Disadvantages of Hybrid Work
Work-from-home employees enjoy many advantages, including the freedom to work from anywhere, less time on commute, and flexibility in setting their schedule.
It is also common for fully WFH employees to face setbacks such as difficulty in maintaining work-life balance, loneliness, technological challenges, ergonomic concerns, and many more.
For work-from-office employees, the disadvantages they normally face are more distractions such as co-workers dropping by, smoke breaks or snack breaks, meetings, office gossip, noisy colleagues, and more. As a result, work productivity may suffer a dip.
On the other hand, people who work from the office are happier and more engaged from the increase in collaboration and social interactions, in-person communication channels, and facilitation of work-life balance.
In this article, we examine the hybrid work model and how to make it work for you.
1. Maintain Work-Life Balance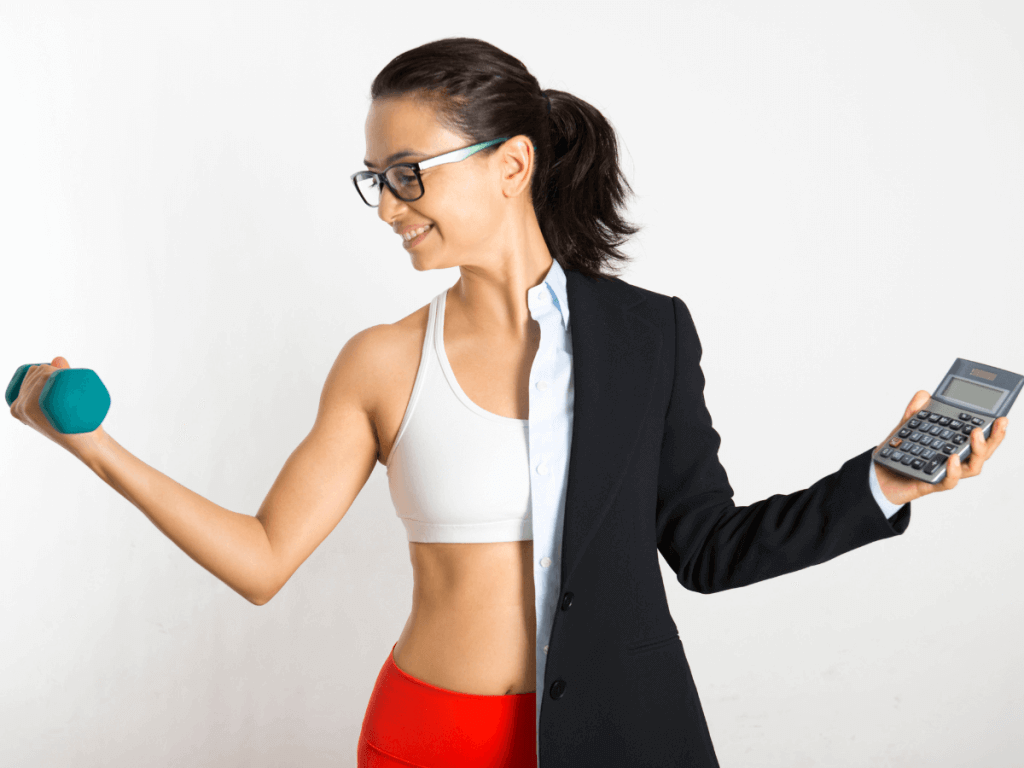 Office environments offer structured spaces for focused productivity, marked by defined work hours that establish clear boundaries between professional and personal life.
However, remote work can blur these boundaries. Working from home lacks the physical separation of an office, making it challenging to determine when to stop working.
Virtual communication, either through WhatsApp or online meetings, presents some drawbacks such as misinterpreted context and the expectation of immediate response outside of office hours.
These practices can lead to an increase in stress and reduced relaxation at home. To address this, establish clear boundaries. Start and end your workday as you would in the office, and communicate to colleagues that you'll respond to messages during working hours.
2. Personalise Your Schedule for Productivity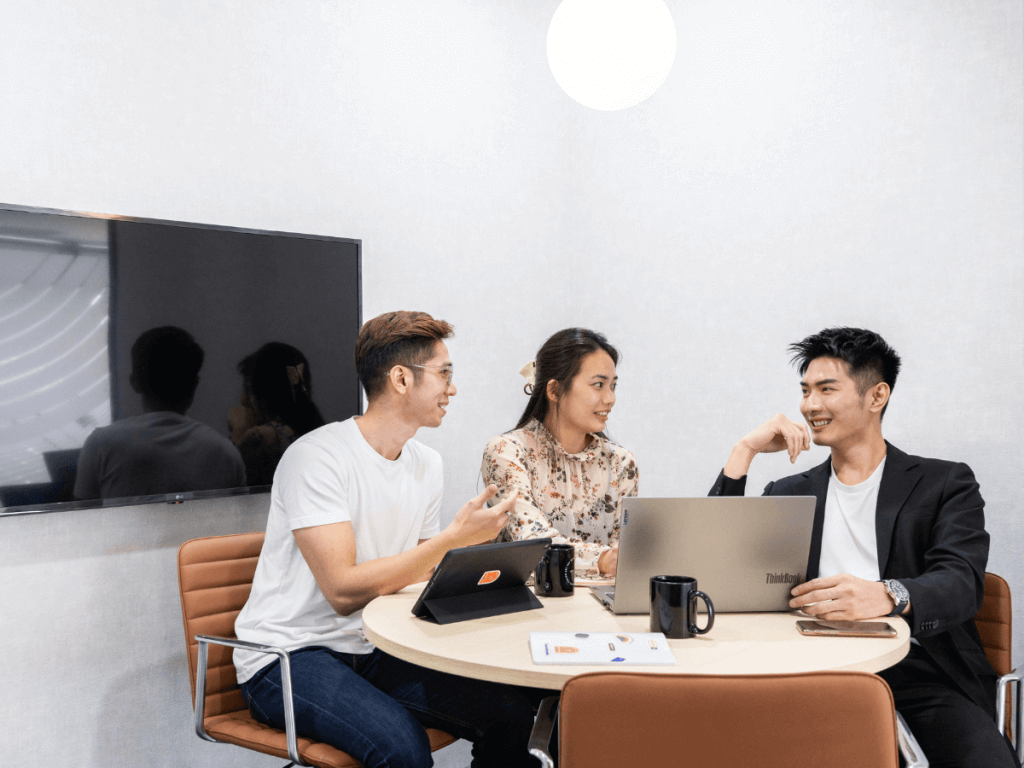 To have optimum work productivity, take time to understand the nature of your work and evaluate the work culture at your workplace.
While working in the office, are face-to-face meetings productive? Do your colleagues interrupt you often while you're working at your desk?
Being in the office means being available for discussions, brainstorming, and meetings. But if you're having reduced productivity due to constant interruptions, then It's time to rethink working at the office.
Taking into account your ability to focus at the office or at home, strategize how best to tailor the hybrid work arrangement to your needs.
If your job requires you to have quiet, focused time to produce the best results, then arrange or request more work-from-home days to ensure that you have sufficient time to concentrate. If your job requires you to be in collaboration and discussion with others, then perhaps more days at the office will be to your advantage.
Many employees report that working from home produces optimum productivity. With a home office tailored to your preferences and minimal distractions from other colleagues, the chances are higher for focused, undistracted work.
3. Streamline Communication Channels
Effective communication with colleagues in a hybrid work environment is important to avoid misunderstandings and miscommunication.
With colleagues scattered across various locations with access to multiple communication platforms, it's best to identify and streamline the most effective form of communication platform for specific purposes.
For example, a meeting that requires sharing of data or slides will benefit from a virtual meeting with screen-sharing capabilities.
In addition, constant notifications from messaging apps or WhatsApp chat groups can prove to be distracting.
Discuss and agree with your colleagues on the best way and best time to reach you while you're working from home. If the request is not urgent, request them to drop you an email instead.
4. Ergonomics and Comfort Matter
While our offices are typically equipped with ergonomic, adjustable-height chairs that promote comfort during extended work hours, the same cannot be said for our home offices.
For those who work long-term in hybrid work arrangements, it's worth considering an investment in an ergonomic chair, back support pillows, or adjustable height tables.
Just as you would in the office, ensure your chair's height aligns with your desk, allowing you to comfortably type and work for hours at a time.
Remember, too, to take frequent breaks to stretch your muscles, relieve eye strain, and take short walks. Stretching prevents muscle tension and stiffness, while brief walks provide relaxation for both your body and mind. It's also recommended to gaze into the distance after prolonged computer use to refresh your eyes.
5. Staying Socially-Connected
Hybrid work and remote work situations present unique challenges to staying connected with our colleagues. Having less contact time with each other may lead to misunderstandings or misinterpretation of context.
Therefore, it is important to stay connected with colleagues and maintain a good rapport with them.
In video meetings, encourage colleagues to switch on their videos to maintain face-to-face interactions. Do not hesitate to engage in casual conversations or share personal updates and achievements. This helps to maintain a personal connection beyond work-related discussions.
You could also lead or actively participate in team activities or social gatherings with colleagues. These informal catch-ups and in-person interactions go a long way to build understanding and trust with the people you work with daily.
6. Work at Coworking Spaces
In a world where employees prize work flexibility and productivity, the choice is clear – coworking spaces like INFINITY8 are the ideal venues to boost the effectiveness of the hybrid work model!
Why settle for the dull home office or the distractions of your local coffee shop when you can thrive in a professional coworking environment that elevates your focus and productivity?
INFINITY8's coworking spaces are designed to provide you with everything you need for peak performance – from comfortable seating and lightning-fast internet to a serene atmosphere that is conducive to concentration.
INFINITY8 takes care of essential business amenities like printing facilities, meeting rooms, and fully-equipped pantries, ensuring that your workday runs seamlessly.
Our eight branches across Johor and Kuala Lumpur mean you can choose a location that suits your needs, whether it's right around the corner from home or in the heart of a commercial hub.
However, the true magic of INFINITY8 lies in its community. With our vibrant network of professionals from various fields, your opportunities are unlimited. Whether you're seeking to expand your professional network, collaborate on projects, or simply exchange ideas, it's the right space for you.
And here's the best part: INFINITY8 is not just another costly membership. Our kongsi work spaces offer furnished, full-featured offices at an affordable price, ensuring that productivity doesn't come with a hefty price tag.
Check Out INFINITY8 for Professional Success
Take your productivity to the next level and boost your career with valuable connections by working in the vibrant and dynamic business environment of INFINITY8.
It's not just a coworking space; it's the launchpad for your professional success. It's time to embrace the power of hybrid work, and make INFINITY8 your secret career weapon!
We invite you to visit our locations and explore our range of offices that are suitable for your needs. Take advantage of our competitively-priced rates and enjoy a coworking space with high-quality facilities and beautiful interiors.
Book a personalised tour and see INFINITY8 for yourself! Contact us at +6018-2204138, email us at [email protected], or speak to our friendly sales personnel today!