Even before the hybrid work model gained popularity, coworking spaces were already a buzzword among startups, remote workers, freelancers, employers and consultants. The mushrooming of coworking spaces in recent years are a positive sign of the region's economic growth, marked by a robust startup industry and a booming number of gigged workers.
But what exactly are coworking spaces? Can these coworking spaces take the place of a real office, with its complete facilities and conveniences for the 9 to 5 employees? Let's take a look at the range of products and services offered by a coworking space, and their relative pros and cons.
TYPES OF COWORKING OFFICES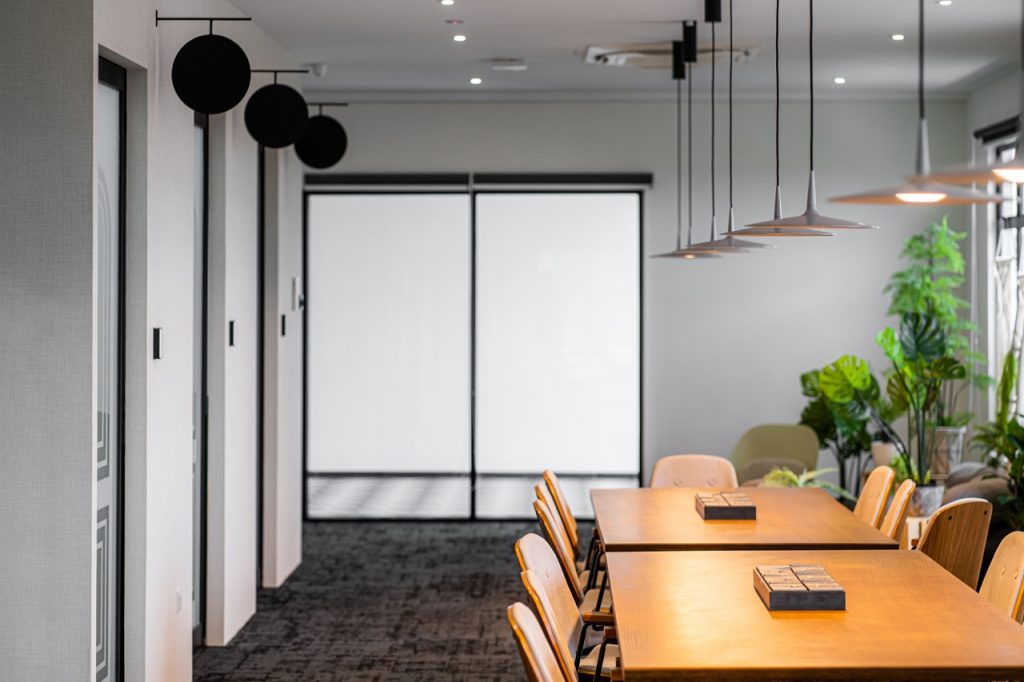 For those who work alone or remotely, hot desks are the right ones for you. Typically a shared desk located in an open plan space, hot desk facilities to solo remote workers, solopreneurs or freelancers who are looking for several hours of productivity. Commonly, hot desking solutions are offered on a day pass rate (up to a whole day's use) or on a monthly pass, with no contracts or commitments.
Pros: A hot desk is cheap to rent and is usually the lowest-priced desk at a coworking space, so it's great for those on a budget! It's also not necessary to commit monthly as you can normally purchase just a daily or weekly pass.
Cons: Distractions may occur from the proximity of other co-workers. There is a lack of privacy and no dedicated storage area. You must pack up your items at the end of the day and can't leave anything behind. If you revisit tomorrow, you may be assigned to a different hot desk than the one you were used to.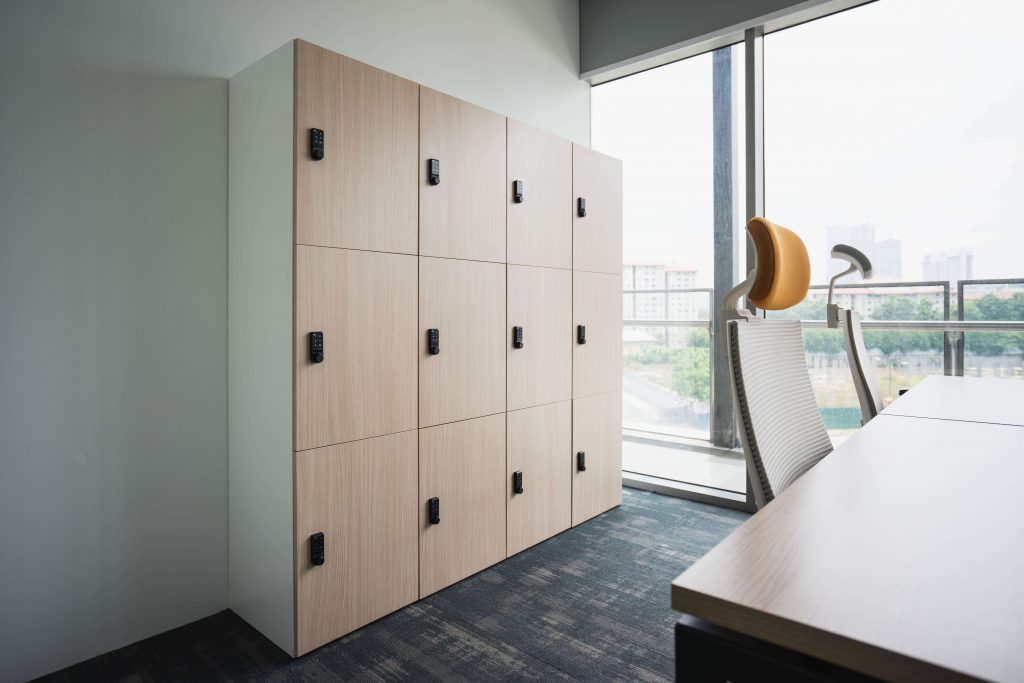 If you're an independent worker in need of a fixed space or a boss managing all your staff remotely, then a dedicated desk is the answer! A dedicated desk is usually a fixed desk with an ergonomic chair located in an open plan space. These desks normally come with a drawer pedestal that may be locked so that you can secure your belongings or sensitive documents.
Pros: You may personalise your desk with plants, document files, decoration or any way you want it. You may also lock up your belongings overnight in the drawer pedestal.
Cons: Dedicated desks are still not free from distractions other co-workers and offer no privacy. When your business expands, you may find dedicated desks insufficient for your document storage and staff expansion needs.
When you've got a team, it's beneficial to have them close to you for productive meetings and focused work together. Having a Private Office also gives you the flexibility to personalise your office to your business needs, whether for storing sensitive equipment, confidential documents, stock and so on.
Pros: You'll get peace of mind knowing that your team members have an office with no distractions to work in, and your business hardware, software and documents are properly secured.
Cons: Private offices are priced higher than a hot desk or dedicated desk. Being in a small, enclosed room may mean less space to move around.
Options Galore
Did you know that there are many kinds of private office memberships within coworking spaces? Essentially, there are three common types:
Budget-friendly Private Offices: Equipped with basic, no-frills amenities. Normally unmanned, self-service offices with automated entry.
Standard Private Offices: Comes with easy accessibility to major facilities like event halls, well-equipped pantries, and other conveniences.
Premium Private Offices: Located in a premium business address. Comes packaged with dedicated staff and customised interior design solutions tailored to your needs.
If you're constantly on-the-go but you need a reputable address to dedicate all your business mail, then the Virtual Office is your solution. The personnel at the coworking space could also be handling your business calls on the landline. When the need arises, you'll be able to use their printing services or meeting rooms at member rates.
Pros: You may outsource your basic needs like business mail and answering calls to the coworking space's staff. You also get all the conveniences of an office space without the need to rent a physical office.
Cons: No immediacy in answering queries when customers call in. Using the facilities of the coworking space also means a lack of company identity and branding when it comes to hosting your guests or customers.
Completing Your Business Needs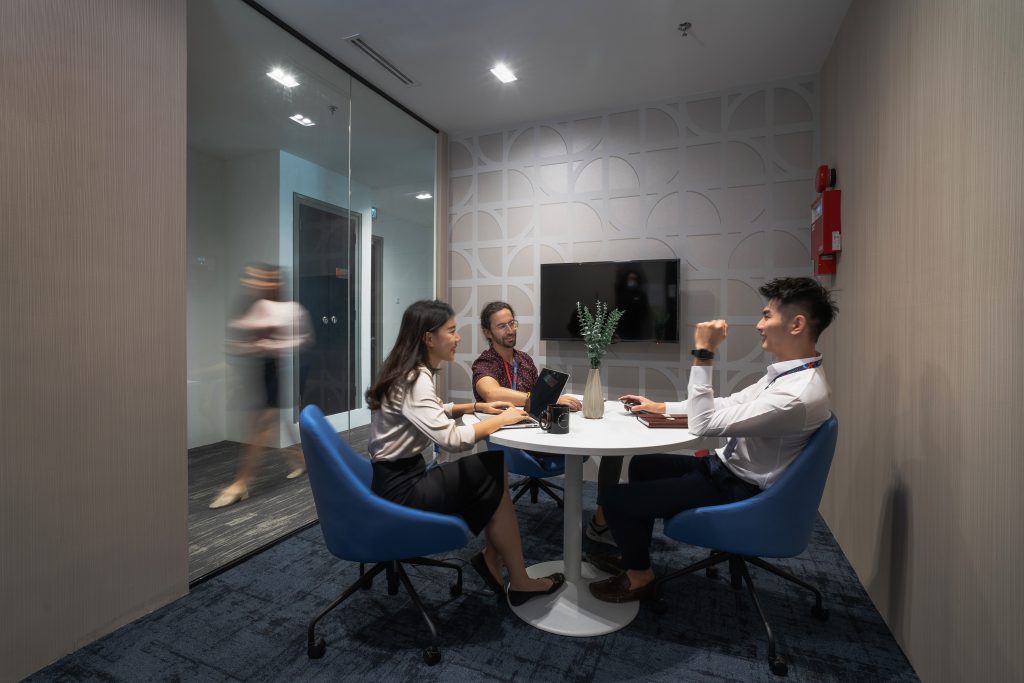 Coworking spaces provide space and business solutions to all companies, no matter if your team consists of one or 1,000. With flexible spaces equipped with office furniture and business facilities, companies save time, money and worry when it comes to conducting their business operations.
No matter what kind of desk or office you rent, you'll have access to all the conveniences of the coworking space like printing facilities, pantry, meeting rooms and event halls. This provides cost reduction and flexibility for companies, with the option to scale up or scale down immediately without incurring a huge cost in office rental, overheads and statutory documents.
The evolution of the companies into digital, paperless offices with remote and hybrid work models are well-matched with modern coworking spaces. The changing workspace landscape will see coworking spaces become an inevitability of the future and a necessary investment for getting businesses off the ground.
Find your ideal office space at INFINITY8. Headquartered in Johor Bahru, INFINITY8 is in seven central business locations within Johor Bahru and one in Kuala Lumpur, strategically located at a mall within the city centre.
INFINITY8's Coworking Series is built to give you the flexibility and inspiration you need to grow your business. This series comprises virtual offices, private offices, dedicated desks and hot desks. If you're considering budget-friendly options, INFINITY8's kongsi work Series offers premium perks like fully-furnished offices in a strategic location at a fraction of the price. For collaboration and business expansion, the Reserve Series by INFINITY8 serves up what you need with tailor-made solutions and dedicated support at a premium business address.